I fell in love with massage therapy the very first time I had a massage. I was 25 then, and pretty much in constant war with myself, and, unsurprisingly, my body was the battle field. Even more than easing the pains in my neck and the aches in my back (which it did), my first massage showed me that it was, indeed, possible for me to feel at home in my body.
At home? Yes. Ease, comfort, a sense of well-being: massage helped me feel more comfortable in my own skin.
Some 10 years after my first massage, I decided to become a massage therapist. My training was extensive: 900 fantastic hours. I learned all about anatomy and how to work with muscles and fascia (connective tissue), how to recognize and take care of trigger points, myofascial release, referral patterns for tension, how to work with pregnant and post-natal women, and so much more. But, at the end of the day, what I still love most about massage therapy is… well, give me 3 minutes and I'll tell you!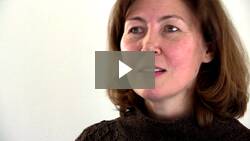 Or contact me by email
Know someone who'd benefit from my work? Share this video or newsletter with your friends on Facebook, online hangouts, that local list-serve you belong to, your water cooler people, Twitter… I'd be very grateful!
New client special (valid through November): First time clients get a free 30-minute extension on their first 60-minute session (i.e., a 90-minute massage —value of $140— for $100.)
Referring client thank you: If someone new comes to me through your referral, I'd love to thank you with an added 30 minutes on your next massage, as well. (Be sure to tell your friends and contacts to tell me you sent them.)
Hope to see you again (or meet you for the first time!) soon.
Heidi