Your body. Do you feel at home in it?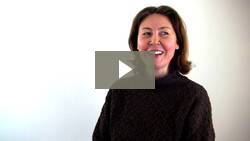 When you're uncomfortable in your own skin, it's hard to be comfortable anywhere.
But when you feel at home in your body, the world becomes a much more welcoming place, a place you belong!
And when you feel like you belong, you much more naturally relate to your people (be they children, partners, bosses, co-workers, lovers, friends, or strangers) from a sense of connection, rather than separation.
At home in your body, at home in the world.
I fell in love with massage therapy the very first time I had a massage. I left that session feeling calmer and more comfortable in my own skin, both of which I valued even more than how the massage had gotten rid of the pain in my neck and the knots in my back.
You know how people are always saying things like, "listen to your body"? That sounds well and good, wise, even, but how?
A practice called Focusing taught me how. Focusing is a mind-body technique that helps people access their body's own wisdom to release long-standing, or more recent, places of stuckness and tension.
HOW CAN I HELP YOU?
Massage therapy and Focusing. Either or both, my pleasure…
Massage Therapy at Heidi's Table:
At the end of a massage session with me you can expect to feel much more at ease and more comfortable: relief of tension, loosening of knots, calmer in your mind, are just a few of the things my clients experience at the close of a session on Heidi's Table.
People who see me regularly report sleeping better, having less anxiety, fewer (or less intense) headaches or migraines, and –my favorite– more able to meet the people and situations in their lives with ease and creativity.
Focusing at Heidi's Table:
At the end of a Focusing session you can expect to experience greater understanding and kindness toward yourself.
Pretty much any matter or situation causing stress or discomfort, or even just something about which you want insight, can be brought to a Focusing session. Anxiety, general or situation-related, compulsive and addictive patterns, relationship difficulties, life situations, longings that seem unattainable… Focusing can be used in relation to anything wanting your awareness and attention.
READY TO EXPERIENCE MASSAGE AND/OR FOCUSING?
Bring your body to my table for a visit:
If you prefer, you can also call 617.564.3434 or email me.
Credentials
Heidi Fischbach, EdM, LMT, is a professional member of the American Massage Therapy Association (AMTA, since 2005); licensed and nationally certified in therapeutic massage through the NCBTMB; graduate of the Muscular Therapy Institute (MTI) in Cambridge, Massachusetts (900-hour program, 2005); Harvard University (Ed.M., 1999); School for the Work of Byron Katie (2001); and Inner Relationship Focusing Guide (completed 5 levels of basic training, and numerous advanced workshops).