Your body. Do you feel at home in it?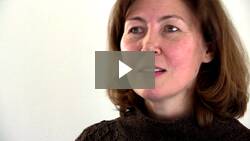 Bodies. They have a language of their own.
And those places that are tangled up and tight? They're just talking a bit louder, reeeally wanting to be noticed, trying, in their own way, to be helpful. After all, few things get our attention like ow!
"Helpful, my ass!" you might be saying. "I've had this pain living in my neck for a month. Helpful?" Or maybe it feels like an alien came and put a steel girder in your low back while you were sleeping. Or maybe it's your arms…
I'm sorry it hurts. And I'd love to help.
I am fascinated by the language of bodies. I listen to your body and we take it from there.
"Come again, you listen to bodies?"
Yes. I listen. Massage therapy is one of the best ways I know of listening to bodies.
Your tight and tangled places may feel like locked doors. So we start by knocking, so to speak. We say, "hello there." And, all the while I am giving and you are receiving your massage, I listen.
Invariably, something happens. Stuck and tangled places love to be noticed. And, not unlike people, they love to be met just as they are. From there, things happen!
"Things?"
Yes! Things like ease. Things like awareness. Recognition. A-ha's. And change. Most definitely, change. Because change is the way of things. And when the what that was keeping things stuck is met with kindness and understanding, change can happen unimpeded.
Presence and touch smooth the way for change. And since massage therapy is never about forcing anything, there is nothing for the tight places to push back against. Yay for non-violent change! And ease. Ahhh…
This stuff gets me very excited. Can you tell? Because, let's face it: we and our bodies? You and yours? That's an arranged partnership. For life.
So, how's your partnership going? I love helping people feel at home inside themselves.
Massage Therapy (in Cambridge, MA)
Bring your body to my table for a visit. I look forward to meeting you!
If you prefer, you can also call 617.564.3434 or email me. My office is located in Cambridge, MA, within the OM Namo Center (on the Watertown/Belmont line, steps from Sofra Cafe).